Looking to do a white themed build? The InWin Sirius Pure ASP120 ARGB case fans possess the same aesthetic as the Sirius Loop ASL120 fans but with a white appearance. To match the theming as best as possible, even the cables come as white.
Both sides of the fan offer a tasteful amount of ARGB lighting with a nice subtle loop. They push a good amount of air while remaining quiet so your work/battlestation can be uninterrupted by noise pollution.
sirius_pure_002.jpg
sirius_pure_003.jpg
sirius_pure_004.jpg
sirius_pure_006.jpg
sirius_pure_008.jpg
sirius_pure_009.jpg
sirius_pure_010.jpg
sirius_pure_013.jpg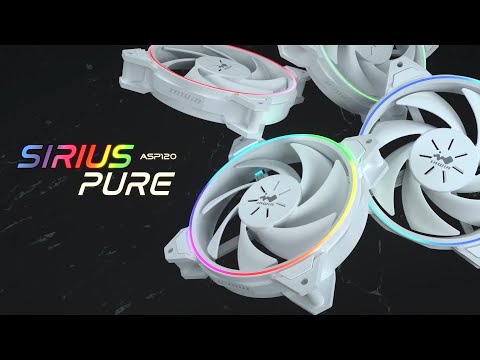 If you'd like more detailed information, please visit our official website:
https://www.in-win.com/en/cooling/asp120/
And if you have the Sirius Pure ASP 120 in your build, feel free to share pictures!