Hello!
I've had an In Win 301c for a while now and I really love it. It's been a very versatile case despite its small size. It's a lot of fun to work in.
Question 1: Cooling:
I recently upgraded and now have the following inside: AMD Ryzen 5800X, Corsair H100i RGB Platinum, MSI B550M Mortar WiFi, EVGA 1080 FTW2. I have a Noctua NF-A12x25 at the back as an exhaust (not in the picture) and I have the two fans on the radiator as intake (blowing into the chassis). In theory, this is positive pressure, but I'm noticing some high temps and high fan noise.
If I flip the fans on the radiator so that they blow towards the front of the case, do the hex cutouts provide enough room for exhaust? I suppose I could also flip the Noctua and bring cool air in... My thinking is that cooler air would be brought up from the bottom of the case and then exhausted by the 3 fans out both the front and the back. I recognize that the cooler air would probably get 'used' by the 1080 before it has much effect on the radiator though.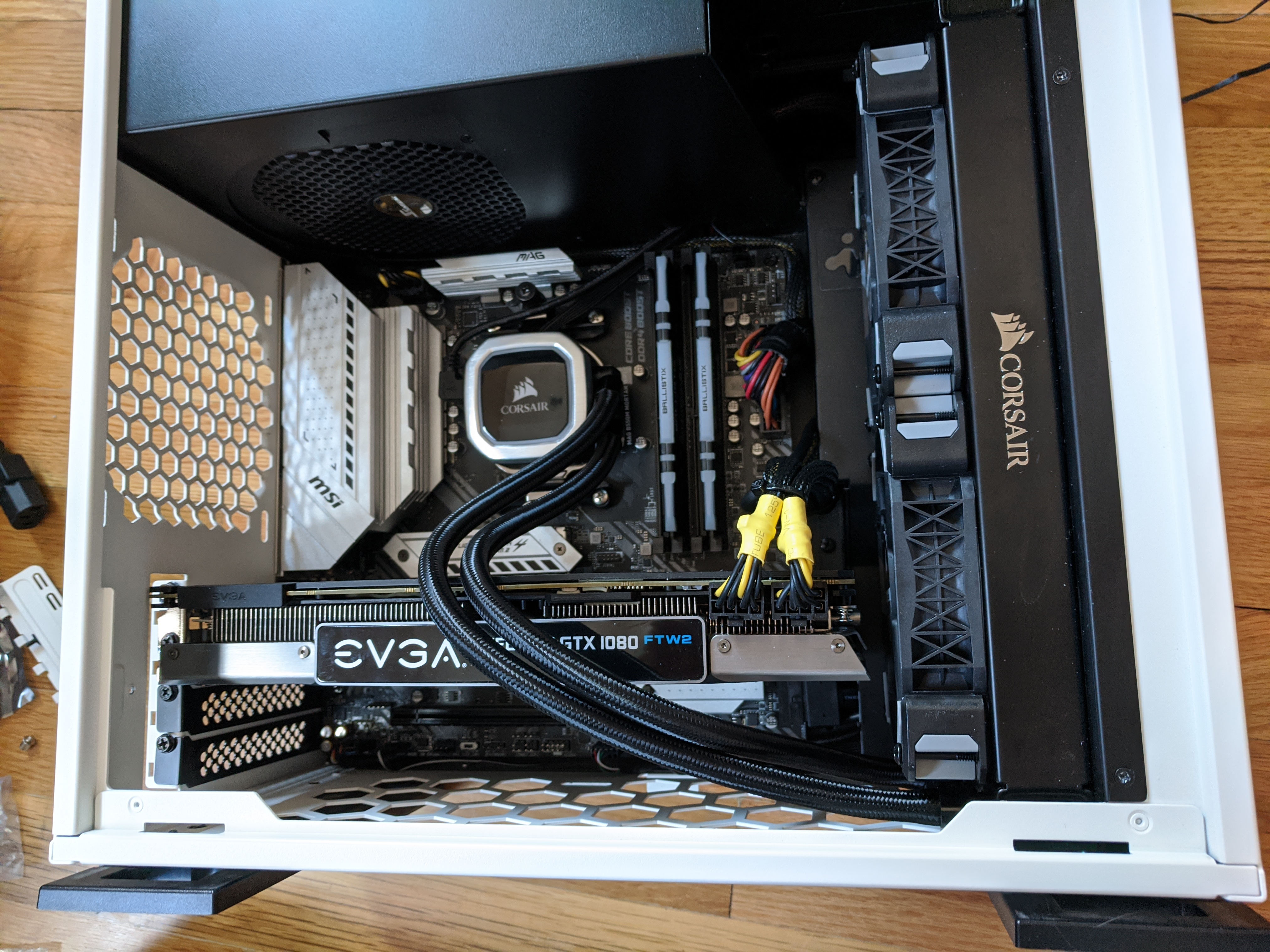 Question 2: RGB & Mic Noise
The RGB connector is at the bottom of the motherboard, and to clean up the run I ran it underneath the motherboard. However, when I have the front panel RGB lit up, my friends complain that there's some serious hum on my microphone. Could this be solved with an insulated RGB cable or is it because I ran the RGB wire under the motherboard? In the past, I had the front panel lit up with a cheap power